Let us
introduce

the motorhome
"A real gentleman is characterized by sporty and relaxed elegance. Just like golfers are.
They do not play on the field wearing suits,
yet they are extremely elegant."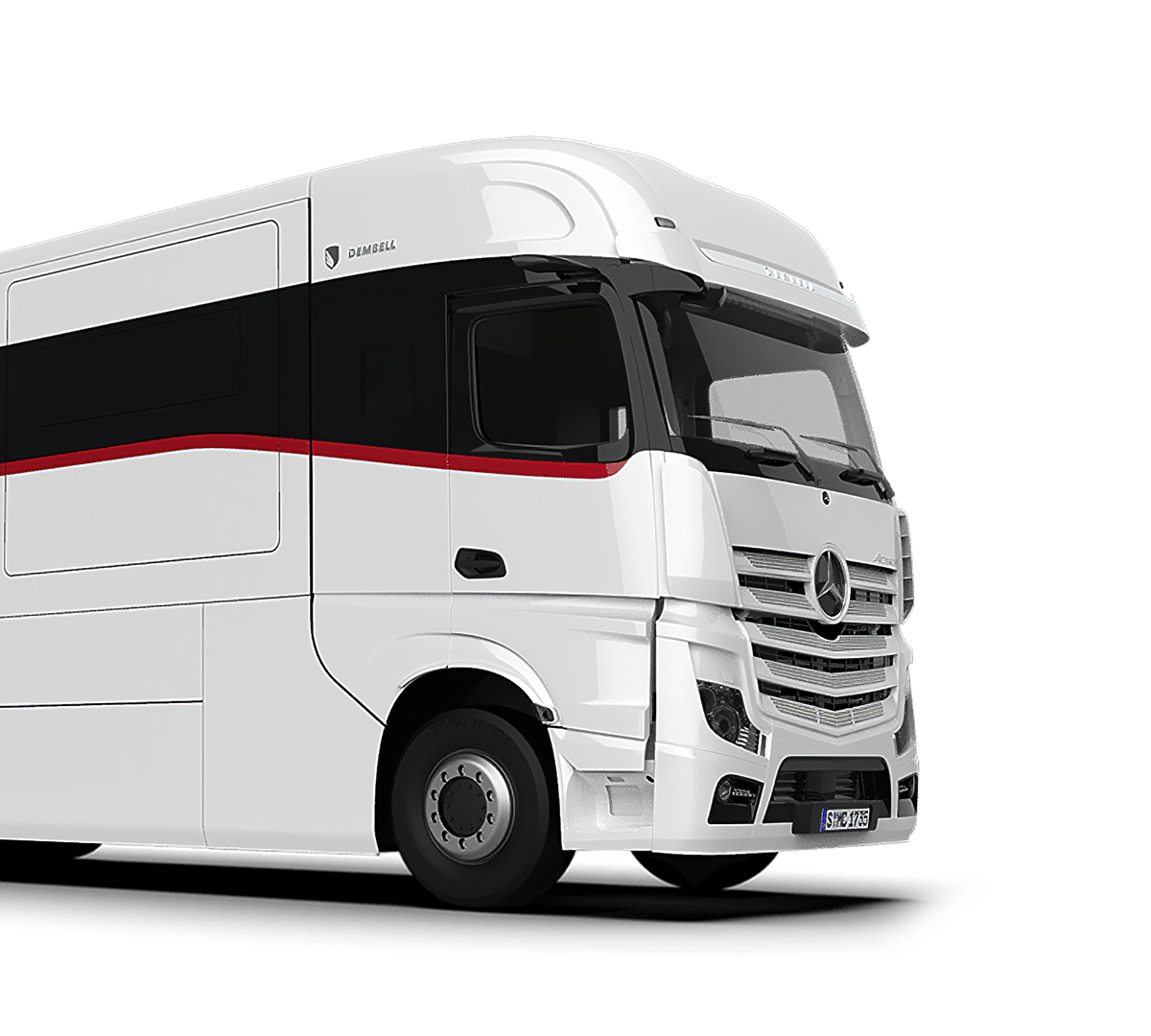 We keep our extra list short. Each of our model gets all the high class equipment that we use as standard. Here are some examples:
We created the most cleared-out look possible. What does it mean in practice?
The exterior of the vehicle was brought completely into one plane with minimal divisions, just like the side panels.
We hid all the frames, the protruding parts, the windows and even the door handles.
We used hidden hinges as well.
People centric
engineering
We use deeply deliberate and modern technical constructions from both an engineering and a user point of view.
We also dared to introduce several technical innovations. The central heating system for example, is designed like it is in a family house: underfloor and radiator heating, even supplemented with surface-heated side and skylight windows.
Satisfying all needs, fulfilling all desires. Different solutions to suit different needs. Choose the one that fits you best, and create your own, exclusive model.
Feel free to take your motorbike, quad or bicycle in the side storage and explore the neighbourhood on two wheels. A space utilization and layout allowing you to furnish your motorhome most flexible ways.
Explore nearby cities in luxurious comfort! This model is the best compromise: easy to furnish and able to carry a small and practical car like a Smart without taking up any space from the bedroom above it.
It is for travellers who are passionate about their cars, but don't want to give up comfort either. Not only there is enough space in the garage for cars 4 meters long, but the bedroom above it remains comfortable too. The size of the garage may be increased upon individual request.
Experience land yachting. We will help you in finding the right model for you.